Back to Posts
[Guide] Selling Custom POD Canvas
UPDATED: January 2023
Canvas has long held the reputation of high-class wall art — reserved for those who could purchase work in person from an artist at a gallery show. However, ecommerce has opened the door to canvas selling & purchasing to a wider array of individuals. This evolution has allowed artists to set their own purchase prices & given individuals the opportunity to customize their living or working spaces with a beautiful quality product.

Selling customized canvas prints online is a hotter market than ever before. According to recent data, global online art sales amounted to approximately 4.82 billion U.S. dollars in 2019 — that figure is expected to more than double by 2025! Now is the perfect time to introduce canvas prints to your online store (or to order them for yourself).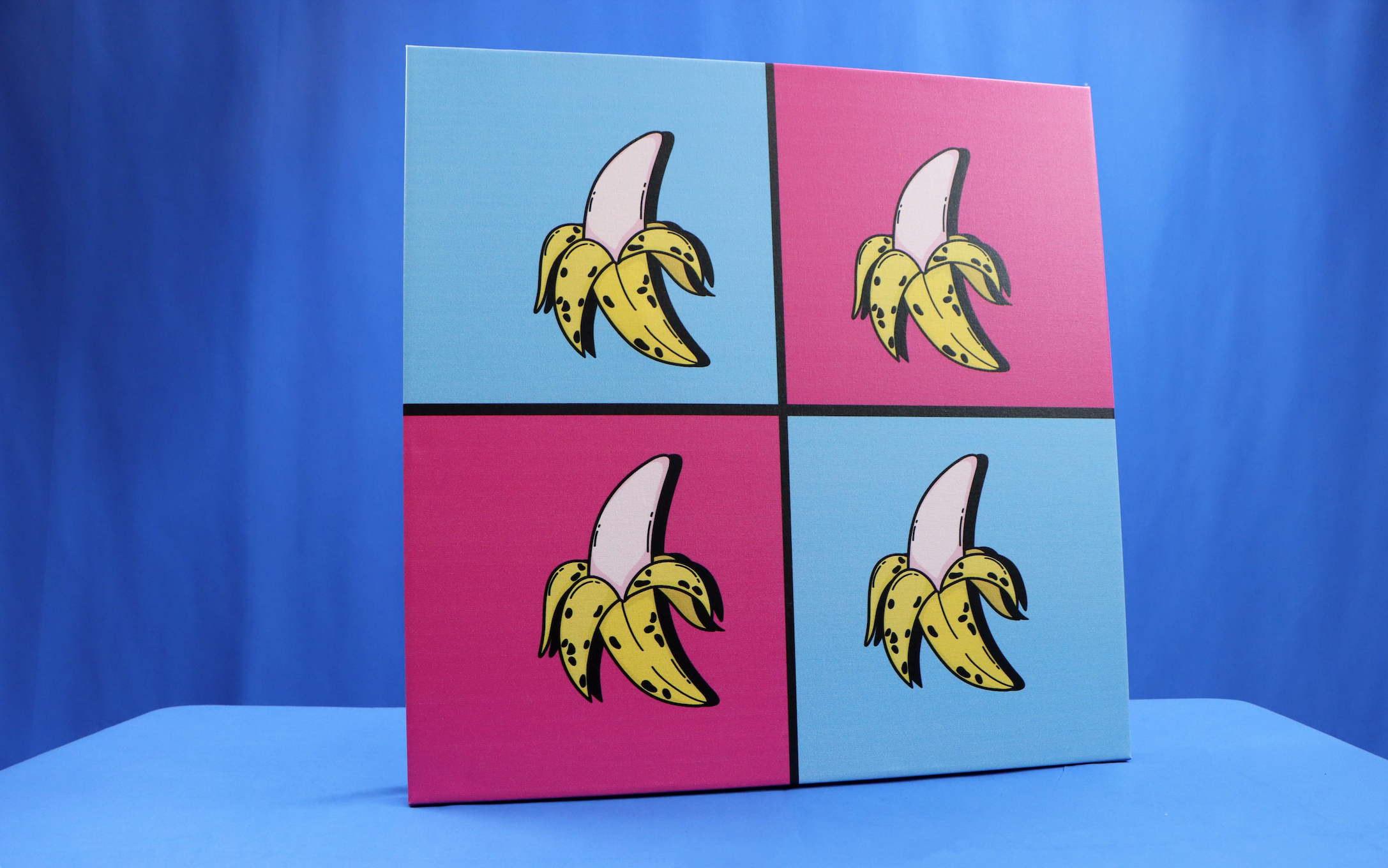 Canvas Pricing Details:
Base Price: $7.00 – $63.00 — Price varies by size
CC Lite Price: $9.00 – $63.00 — Price varies by size (Please see Catalog for details)
Shipping Price: Starting at $7.50, varies by size & shipping method (see chart below)



** This product is a single ship item. Canvas shipping charges are in addition to other products in your cart.
Our top-notch protective packaging is specifically designed for secure transport of our high-quality canvas. A plastic sleeve keeps the item safe from dings & scratches during transport while protective foam sheeting provides additional resilience against outside forces, making sure the package reaches its destination damage-free. If your customer orders more than one piece of canvas artwork, each unit will be shipped separately, each with its own unique tracking number to ensure safe delivery.
Product Description:
Abrasion resistant surface easily stands up to the print production process, packaging, & handling

Ready to Hang, Full Gallery Wrapped & Framed Canvas

16 mil, 310gsm; Fine weave (oxford 1-over-1)

35% cotton, 65% polyester; Satin Finish

Decoration Type: UV Ink

20 Background Color options
Canvas is available in 30 total sizes, with 3 shape variations & 2 depth variations
Square Canvas Sizes: 8" x 8", 12" x 12", 16" x 16", 24" x 24", & 36" x 36"
Each size available in 0.75" or 1.5" depth
Portrait Canvas Sizes: 8" x 12", 12" x 18", 16" x 24", 24" x 36", & 32" x 48"

Each size available in 0.75" or 1.5" depth

We recommend 1.5" depth for 24" x 36" & 32" x 48" canvas sizes

Landscape Canvas Sizes: 12" x 8", 18" x 12", 24" x 16", 36" x 24", & 48" x 32"
Each size available in 0.75" or 1.5" depth
We recommend 1.5" depth for 36" x 24" & 48" x 32" canvas sizes
Design Positioning Presets:
When creating a custom canvas print, you can use any of our Design Positioning Presets, but they each have their own advantages. 
Full:
Select the "Full" or "Full Front" design position if you've used our art template to create a design specifically for this product. As you can see, the design will display perfectly on the canvas mockup below as the design was created to the art template's specifications for scaling to multiple print sizes (using the smallest safe area). To check your design against the art template, select "Designer View." If you've created your art properly, your design should be able to be positioned to extend to the red border of the art board behind your image.

Default:
Select this design position if you're using a transparent PNG file & a CustomCat background color. This design position will center your design in the center of your canvas. Selecting a background color will fill all transparent areas of your design, ensuring no unprinted white areas will remain on your finished product. In the example below, we've uploaded a white design & selected a blue background color in the CustomCat designer.

Custom: 
Using the "Custom" design position gives you full control over the placement of your artwork on your product. Use this setting if you would like to resize or reposition your design on your product. In the example below, we've uploaded a photo that is not designed to the specification of our canvas Art Template. We've resized the image within the CustomCat designer to ensure all the important parts of our design are within the safe area & selected a navy blue background color to fill the uncovered wrap edge. Because we did not extend our design to the red edges of the bleed area, the selected background color will print on our finished product. If we had not selected a background color, white area would have remained on our canvas since we did not extend our design through the Wrap Edge/bleed area.

How to Use Canvas Art Templates:
To Design your artwork for a specific canvas size:
When using our art template to create a design file that will be applied to multiple canvas sizes, create your design using the template for the smallest size you plan to sell. Please ensure all the important elements of your design are contained within the safe area for the smallest size canvas you're creating in order to ensure your design prints as intended.
 
If you want to make your artwork more precise per size, you can also create different design files for each size based on those specific safe areas indicated within the art template. This is the preferred option of sellers who like to display certain design elements along the edges of the canvas's front (such as an artist signature).

To use our Canvas Art Templates in Photoshop, use the following process:
Open the Template in Photoshop

Go to File > Open PNG file & select your design

Adjust your design so it's aligned properly.

When you are ready to save your file. Turn off the template layer by clicking the eye icon.

Go to File > Save As, select PNG. Click 'Save'.

Download editable PSD files of the images above HERE
Using Photoshop's Content-Aware Fill:
Sellers who are creating one design file from an existing photograph may benefit from using Photoshop's Content-Aware Fill tool to extend the edges of their artwork to the edges of the art template. Doing so will ensure that no white unprinted areas are shown on your finished product. Review the instructional video below if you'd like to learn to use this powerful tool. 
Product Marketing:
Our canvases are made from high-end satin material that allow observers to view the beautifully printed image from a wide angle point-of-view without experiencing any visible glow or shadows. Your prints are hand-stretched over pine frames constructed in-house. 
CustomCat canvas prints are abrasion-resistant to print production, packaging, & handling processes, ensuring that the product gets to your customers' hands in the best condition ready to be hung & admired for years to come.
Design Inspiration:
Nature Photography

Family Portraits

Cityscapes

Animal Photography

Inspirational or Motivational Art

Typography Prints

Abstract Designs

Geometric Designs

Pop Culture Designs

Macro Photography
CustomCat Stylized Canvas Mockup Downloads:
To apply your design to any of the mockups provided above, use the following process:
Open the template in Photoshop. Make sure the layers panel is visible (Windows > Layers).

Double-click on the layer that's named '@design'. A pop up will appear automatically which enables you to add your artwork onto the mockup.

Click 'File' > 'Save' and close the 'Smart Object'.
Email Marketing Headline Ideas
Shop Gallery Wrapped Canvas

Trending Wall Art

Trending Portrait Prints / Trending Landscape Prints

Top Selling Typography Canvas (Multiple Sizes Available)

Shop More Than Just Canvas – Posters & Wall Flags

Popular Art Prints

Love it. Buy it. Hang it.

Everything you need to make your house yours – SHOP Canvas, Posters, and Wall Flags

They are ready to be hung!

Add Custom Art to Your Walls

Show your  ________ with official _______ wall art!

View More Designs Here

Quality Home Decorations

Eye-catching Wall Art for Every Corner
Call-to-Action Ideas
Glam up the walls!

Real walls, real fast! Shop today!

Gro

w your in-home creative collection!
Canvas may seem like an intimidating product to sell in your ecommerce store, but once you make the decision to start offering it to your customers, you'll wonder why it took you so long to take the plunge.

As always, let us know if there is any information you would like to see included in this selling guide. Feel free to comment below or email us at [email protected].
Happy Selling!