What is Business Friendly Print-On-Demand Fulfillment?
Choosing the right print-on-demand fulfillment partner can mean the difference between growing a wildly successful online business & failing to get off the ground. A truly business friendly POD provider should deliver these 3 benefits for your business:
1) High profit margins
2) Fast, reliable production fulfillment
3) Strong product selection & quality
It's that simple. Beneath all the marketing bravado out there, if your print-on-demand fulfillment partner can't deliver in those three ways then your business will likely struggle. At CustomCat, we embrace your business because we believe if we can help you better grow & scale your stores, it's a win for everyone. 
Create Your Free Account & Start Selling Today!
What Makes
CustomCat

Better for Businesses?
1)
Priced for Better Profits
We intentionally keep our prices as low as possible so our partners can grow their businesses. Just look at the chart below versus on of our most popular competitors – the numbers speak for themselves! We've spent years building deep supplier relationships & perfecting our processes – which allows us to produce high-quality products while passing the savings on to you.
Don't be fooled: No one can deliver the quantity & quality of products we can at comparable prices.
2)
Lightning Fast Fulfillment Speeds
Not to brag, but 20 years pioneering print-on-demand has its benefits. Specifically – we know how to produce amazing products FAST – averaging 1.5 days this past quarter (& we're working on making it even faster yet!). 
Even COVID-19 couldn't slow us down. While other POD providers kept their customers waiting upwards of 6 weeks (!!!) for their orders to be fulfilled (& disabling new products), OUR partners were setting sales records & getting their orders fulfilled in DAYS. 
If we can deliver fast fulfillment times during a pandemic, you can count on us any time!
3)
Hundreds of Customizable Products 
With hundreds of uniquely customizable products, ranging from custom apparel (t-shirts, hoodies, jackets, hats, & more)  to custom homeware (mugs, canvas, blankets, towels, ornaments, & more), your product possibilities are practically endless. You can power your entire store & not run out of products to sell.
And with state-of-the-art production equipment in our massive Detroit, MI facility, you can have confidence knowing your customers are getting high-quality custom POD products, & will come back to you for more!
Price Comparison – CustomCat vs. Industry Leading Competitor
Product
Competitor 1

CUSTOM

CAT

White Mug

$7.95

$4.70

✓

Color Mug

$8.95

$5.80

✓

Gildan 5000 T-Shirt

$11.95

$8.30

✓

Bella + Canvas 3001

$12.95

$10.96

✓

Next Level 3600

$14.50

$10.96

✓

24″X36″ Canvas

$65.95

$31.00

✓

Gildan 18500

$21.95

$17.84

✓

Sporttek Letterman Jacket

$44.95

$31.93

✓

SP15 Pom Pom Knit Ca

p

$14.00

$12.23

✓
*Price comparison as of 3/1/22
Here's How It Works
Upload Designs & Choose Products
Quickly create products to sell on the web.
Connect Your Store to Start Selling
Easily integrate with CustomCat fulfillment.
We Print & Ship to Your Customers
We do the rest. No inventory & no hassle!
Easily Integrate with Top Ecommerce Platforms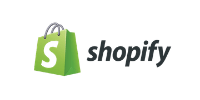 A leading Ecommerce platform backed by powerful tools that help you find customers, drive sales, & manage your day-to-day.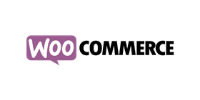 A free & fully customizable, open source eCommerce plugin built for your WordPress website.
Get Started Designing High Quality Products
Choose a Partner You Can Grow With
100s of
Uniquely customizable products to choose from.
40K+
Units produced & shipped daily.
50K+
Partners powering their businesses with CustomCat worldwide.
20Y+
Years pioneering print-on-demand fulfillment.
Powered by World-Class Print-On-Demand Production
CustomCat Success Resources for Sellers
Visit our Knowledge Center for additional blog posts, tutorials, selling guides & success resources!
Create Your Free Account & Start Selling Today!