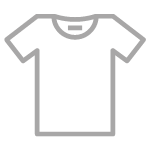 Choose from 300+ Uniquely Customizable Products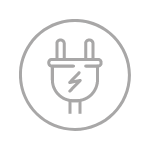 Integrate with Top Ecommerce Platforms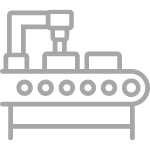 Leverage Elite POD Production Technology
Here's How It Works
Upload Designs + Choose Products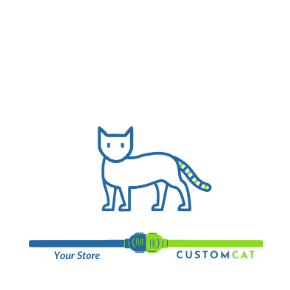 Connect Your Store to Start Selling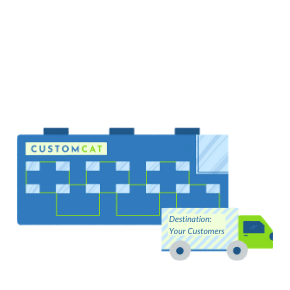 We Print & Ship to Your Customers
Sell on the World's Top Ecommerce Platforms or Connect Direct
A straightforward & customizable Ecommerce platform with everything you need to sell online.
Couldn't Be Happier
"PopUpTee partnered with CustomCat in 2017 and we couldn't be happier with the print quality, shipping speed, product selection and customer service!"

Top-Notch
"I've been with CustomCat for the last 4 years because their catalog is the biggest in POD, the production times are the fastest and I'm 100% sure about this, the quality on their products is top-notch which translates to happy customers and more sales."

Fantastic Trusted Partner
"CustomCat is a fantastic trusted partner for any e-commerce business. There are many customization providers coming to market but CustomCat is proven and very well established in this arena. Highly recommend!"
Why should I choose Print-on-Demand?

Print-on-Demand fulfillment is more affordable, faster, allows for more design variations, & offers a higher variety of products than traditional "buy it, then sell it" business models. We house hundreds of thousands of products in our 7-acre production facility so you can sell a variety of products without inventory commitments. We leverage low prices & use state-of-the-art equipment to ensure your profit margins are as high as possible without compromising product quality.

Do I need any experience to start an Ecommerce store with CustomCat?

While experienced sellers may be skilled in advertising or marketing their products, no experience is necessary to get your feet wet in Ecommerce. If you have a great design & a production partner, you can try your hand at selling your products on online marketplaces like Etsy while learning the ropes. At CustomCat, we see ourselves as your partner. That's why we provide resources to sellers of all experience levels — we're here to help you learn & grow your business.

Why is CustomCat the right POD fulfillment partner for me?

At CustomCat, we see you for the entrepreneur you are. That's why we maintain the lowest possible prices for all of our products — we know you need to offer competitive pricing to your customers while making enough profit to cover your marketing costs. We also understand the role we play in maintaining your stellar reputation as a business owner & we take that responsibility incredibly seriously. The CustomCat fulfillment team works hard to get 95% of your items out the door within 3 business days so your customers get their products as quickly as possible.

At CustomCat, we truly see ourselves as your partner — we will always fight to improve our pricing,  fulfillment, & production services because that's what's best for your business.